RIP Zine
RIP ZINE - Read In Peace is a publication that explores the power of print and a celebration of the tangible. Originally inspired by the Raw Print Archive and talking to people about their favourite magazines, books and their memories of reading. RIP is also about the beauty of isolation, a call to arms to remember and celebrate the emotional benefits of print, especially now in a digitally obsessed world. RIP ZINE showcases seven artists' personal creative responses and their interpretations of Read In Peace.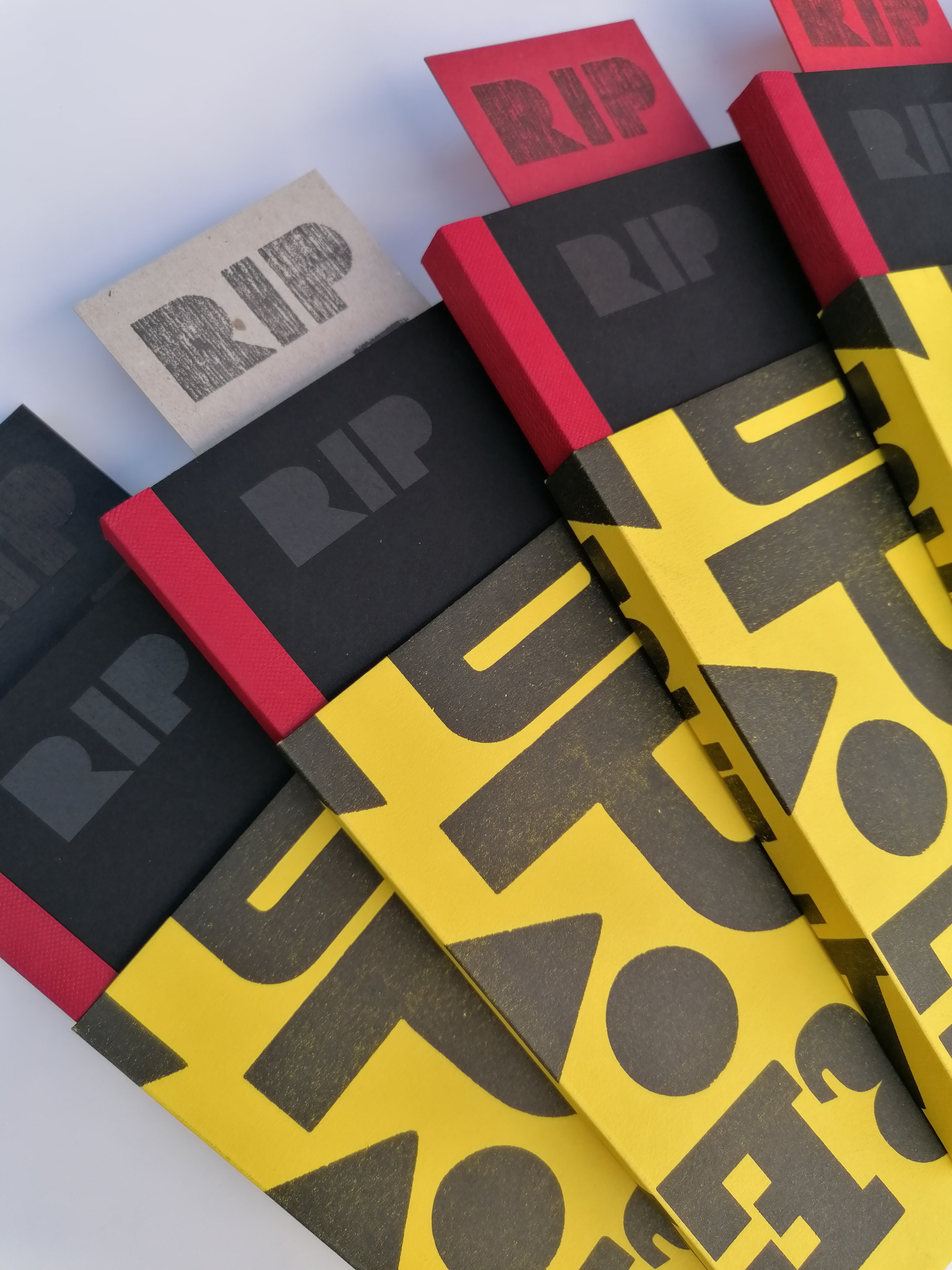 Inside RIP you will see their specially selected 'Listen In Peace' playlists which you can scan and enjoy (via Spotify). In some cases you will also see specially selected reading lists which you can also check out.
The centrepiece of this publication is an interview with Graphic Artist Anthony Burrill looking at his amazing personal archive of printed ephemera. He also designed the front cover which if you buy the print version unfolds from being a dust jacket to make a beautiful poster.




Artists work featured in RIP ZINE are:
Wyrd & Wonderful - illustrations by Nick Taylor.
Mothers Eyes - a zine by Ella Tarantonio.
The Awe - Illustrations and poetry (on tipped-in pages) by Joel Hague.
Look, Observe, Read - an editorial piece by Diogo Oliveira.
This Summer - illustrated piece in response to the National Geographic by Megan Wall.
Book of Sand - a type project by Paul Brazauskas.
The publication has been lovingly hand-crafted.
- Risograph printed at

Dizzy Ink

.
- The interview pages with Anthony Burrill are french-folded
with
perforations and have been digitally printed at

Hayman Creative

.
- The bookmark to RIP open the perforated pages, revealing the Anthony Burrill interview has been made using letterpress at Rose Press, and they also perforated the pages.
- Paper supplied by GFSmith
Rip Zine



Sold Out



Shop




Newspaper


Broadsheet poster newspaper of featured artists work. Printed by The Newspaper Club.