Live
2020
Wellbeing Magazine


FCP Student Live Project

June 2020

Live Project with FCP students,
working with NTU Student Support
and Intern Magazine .

Six teams produced a range of
diverse and engaging magazines
centred around redefining the narrative of Mental Health and Wellbeing to make it a positive and proactive experience in the form of a peer-to-peer publication.

Student Support were so 'blown away' by the outcomes they are going to digitally publish all 6 and are planning to work with each team on creating content alongside throughout the year.



Zine F.L.O.P

Zine Workshop
March
As part of NTU WELLBEING WEEK in March
we ran a special Zine Power Workshop
called ZINE F.L.O.P
ZINE POWER CREATIVE WORKSHOP
Activites included:
zine-making
book-binding
badge-making
mini placards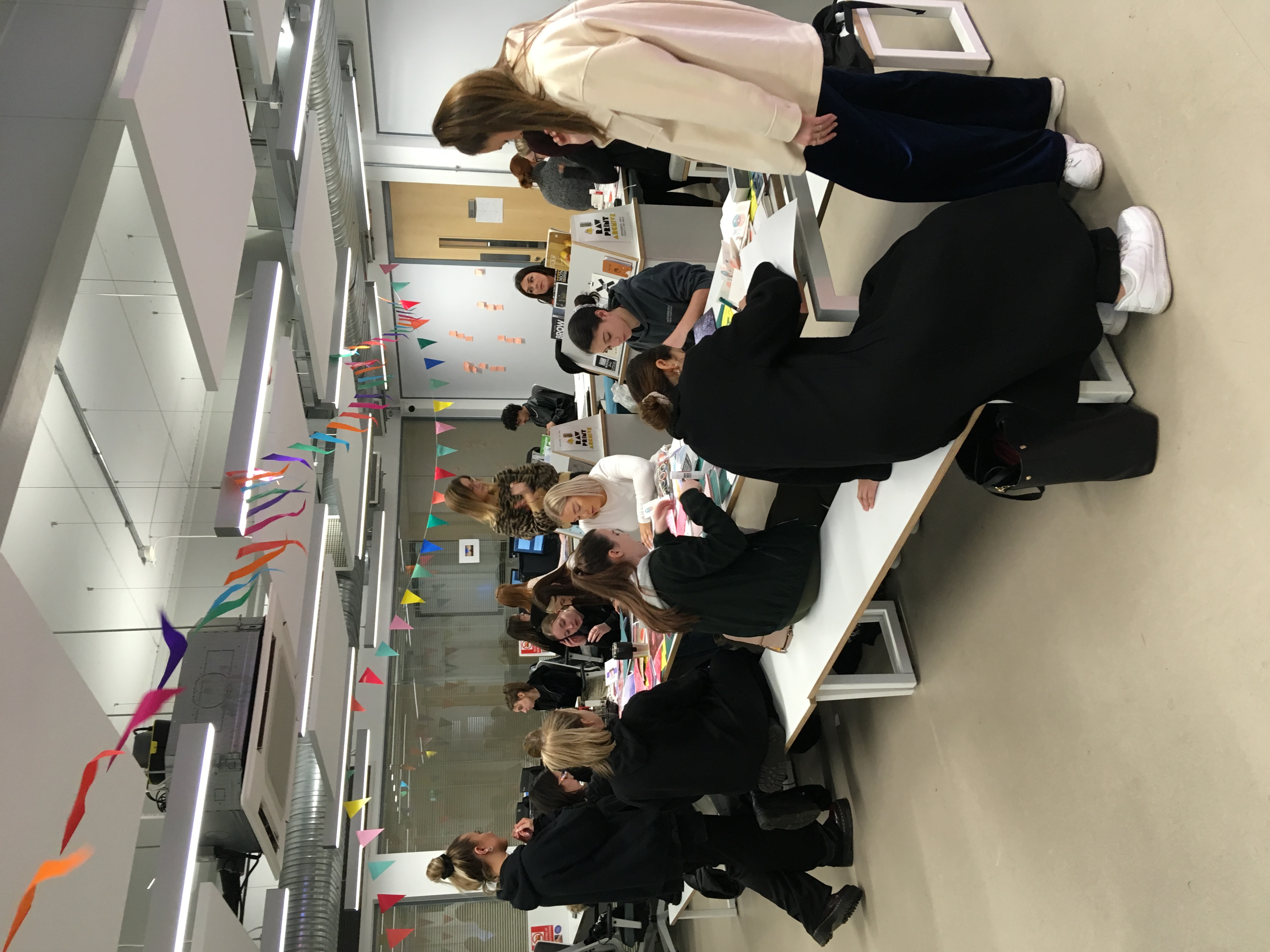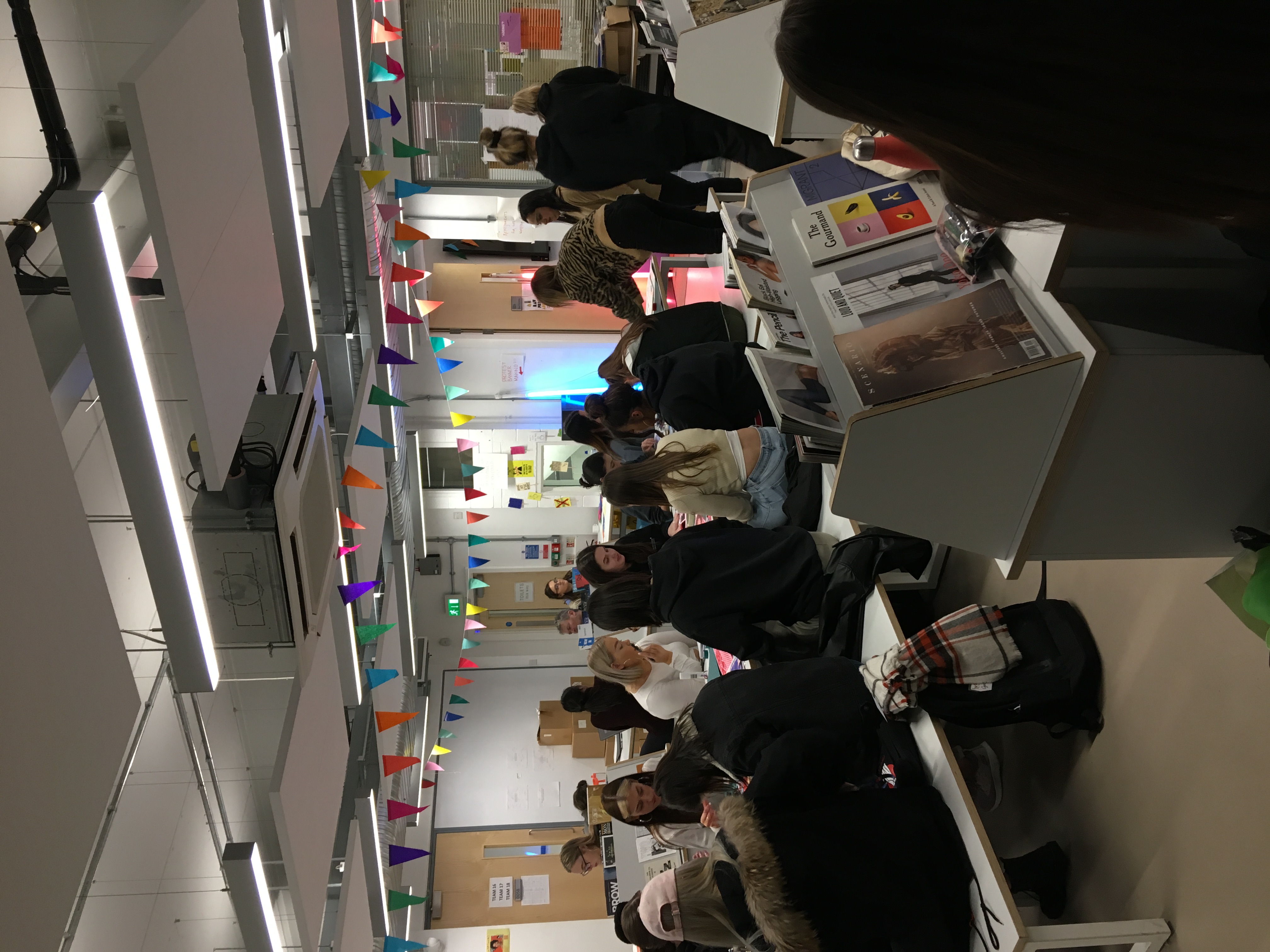 Motif x Raw Print

Exhibtion Collabration


January
In January we collaborated with the Motif exhibition for an afternoon of zine-making inspired by the content and ideas within Bonington Gallery...
... Students worked quickly creating collages in direct response to words, ideas and motifs from within the show to come up with some unique imagery which went into collective group zine.
ZINE POWER!!!
Notts Zine Fest


Zine Fair


November

Sharing the LOVE...
...RAW PRINT is also part of
NOTTS ZINE FEST...
... a celebration of self
publishers, zine makers and
creators that takes place once
a year in Hockley.

Wellbeing Week
Pop up zine workshop
November
we are involved in projects with NTU Student Support to offer creative workshops that provide this outlet.
In Nov 2019 we ran a zine workshop within a LUMINARIUM inside the Newton/Arkwright atrium at NTU.
Raw Print workshops
Zine Workshops
Through out the year
We started running some zine making workshops to test the theory.
The first one was with Jo O'Rourke from IFB, Sarah Powell from Student Support and Craig Proud & Diogo Oliveira from Dizzy Ink.
The next one was with students from NTU Design Society.
The feedback was really positive!
Student Support Project
Wellbeing Project
October
In October we launched the FCP Live Publishing Project for 2019/20 with Intern x Raw Print.
This was done with the support and guidance of NTU Student Support as the the brief was to create a peer-to-peer publication looking at student mental health and well-being at university. We started off the session asking the student teams to create a team manifesto together which went into an instant zine!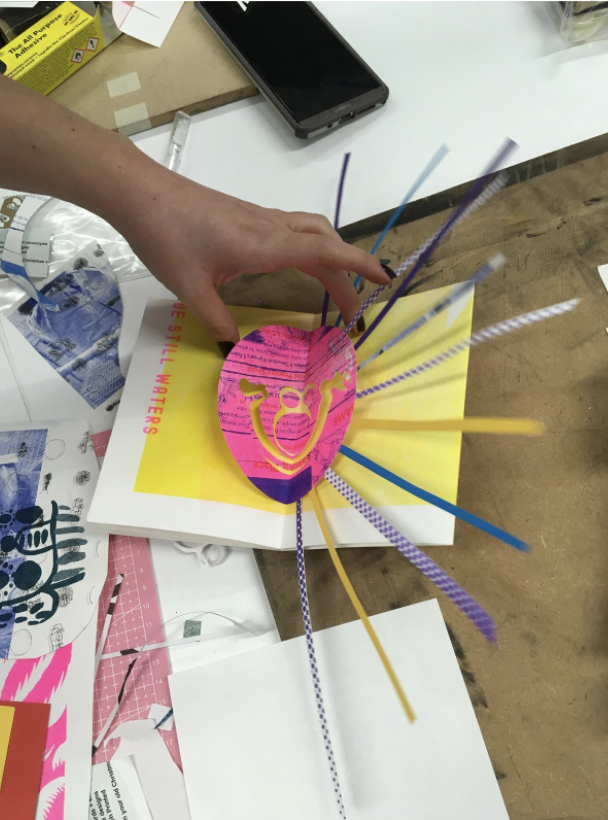 Notts Zine Libary

Zine Collection
Sharing the LOVE.RAW PRINT is also part of NOTTS ZINE LIBRARY which is a free library in residency at Nottingham Contemporary.
We welcome submissions from anyone on any theme.
Sculptorvox Issue 2

Editing of Sculptorvox - Blood and wire
This is Sculptorvox issue 2, a magezine based around contempoary sculptures.
' Blood and wire represents the physical flesh, the visceral manifestation of being, assembled, realised, created and displayed. ' -
Taken from Sculptorvox website
This was edited by Matt Gill.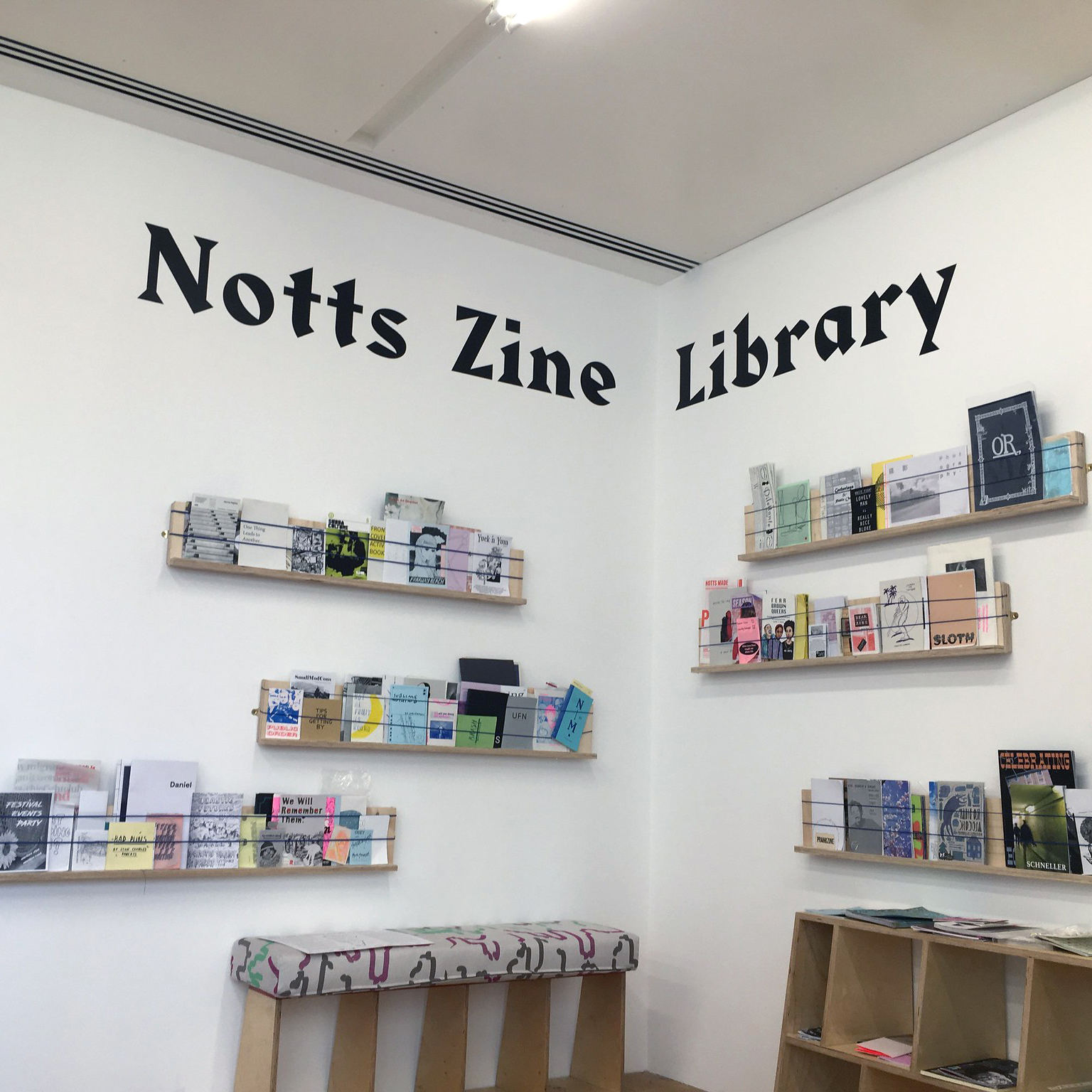 Metazine Issue 2
Publication
The secound issue of Metazine was released, full of interviews from people from the creatives giving their view of the independent publishing scene
Live Lectures
2018
Raw Prints public lectures talking to people in the industry.




FEB
TOM HODGKINSON - IDLER
DANIEL LINGHAM - SCULPTORVOX

MAR
MEGAN CONERY - HOTDOG
STUART BROWN - MAUUDHI

MAY
HELENA MURPHY & BEN MCCABE - OMNOM
SARAH QUDSIA & SARAH LAWRENCE - BOSHEMIA
Stack Project: Short listed

Student Magazine

'Created out of a desire for social change, Mutt wants to show rescue dogs in a way that reverses the negative connotations attached to dog abandonment. ' - Stack Part of the Stack student project, Mutt Magazine was short listed in Stack's Student Magazine of the year.





Live Lectures
2017
Raw Prints public lectures talking to people in the industry.
FEB
JAMES SHAW – WE MOVE
ROD COLBERT - BELMONT PRESS

MAR
PAUL GORMAN – LEGACY: THE STORY OF THE FACE
LETICIA GICOVATE - NIN MAGAZINE

MAY
GABRIEL SOLOMON - BENEFICIAL SHOCK
EMMA MILLS – INHALE.EXHALE.REPEAT

OCT
KAYTI PESCHKE - CABOODLE
GARY INMAN - SIDE BURN

NOV
DANIELLE PENDER - RIPOSTE
CONOR REES – 99 PERCENT LIFESTYLE

DEC
DAN TICKNER – RECORDER
THOMAS SUMNER - ESSENTIAL JOURNAL





Bonington Vitrines


Zine Exhibition

'The Archive brings together a wide range of periodicals; including local publications such as Forest Forever and LeftLion; seminal publications such as i-D, Colors, Toilet Paper, The Face and slightly more obscure and surprising additions such as the short-lived Virgin inflight magazine Carlos.' - Bonnington Gallery





Stack Awards runner up



Metazine issue 1 was in the running of Student Magazine of the year in 2016. It came runner up with high commendation from the Stack Team!
Metazine Issue 1



Raw Print publication



This was Raw Prints first publication! Metazine was a student Magazine full of the talks that Raw Print had hosted over the years with different creatives from the indepedent publishing community.


Live Lectures
2016
Raw Prints public lectures talking to people in the industry. These are the guests that attended this year

FEB
JOE PRINCE & JOHN HOLT - LAW
DANNY MILLER - WEAPONS OF REASON

MAR
ANJA WOHLSTROM - ICON
DAVID BURTON - ESSES

MAY
LIZ SCHAFFER - LODESTARS
ASH DILKS - LEFTLION

OCT SEB ROGERS - CRANKED
NICK DAWES - HOP AND BARLEY

NOV
SEAN DAGAN WOOD - POSITIVE NEWS
IBRAHIM NEHME - THE OUTPOST

DEC
XMAS SPECIAL WITH DIZZY INK / THE SCHOOL OF PRINT
AND POP PRESS


Nottingham Christmas Market


December


A pop christmas market held by Campbell Cole! It showcased some of the best art and desing around the region, including Raw Print!

Live Lectures
2015Raw Prints public lectures talking to people in the industry.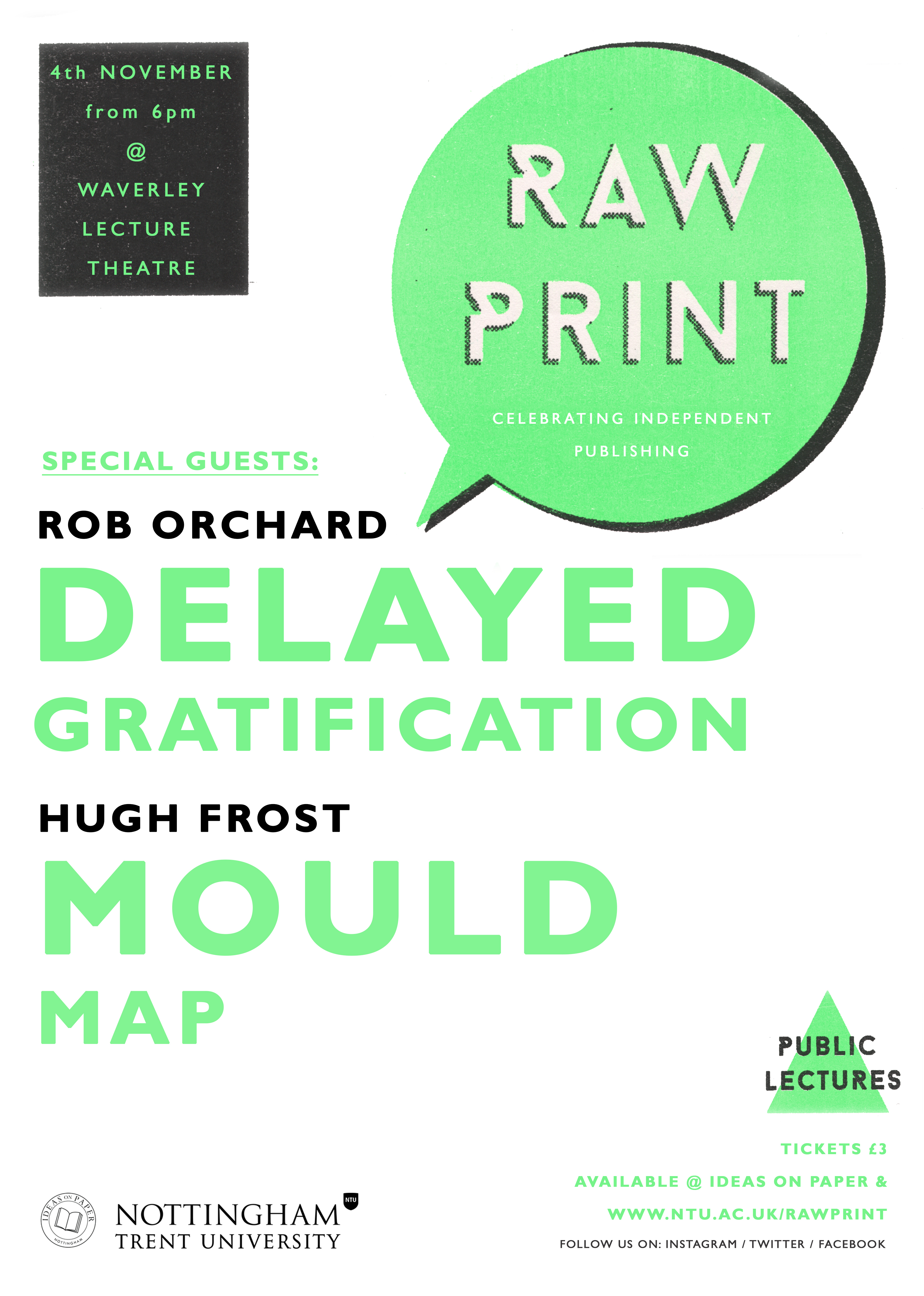 FEB
ALEC DUDSON - INTERN
STEVE WATSON - STACK MAGAZINES

MAR
LUKE TONGE & EMMA TUCKER - THE RECORDER
SIMON LYLE - HOT RUM COW

MAY
MIKE WHITE - BONESHAKER
JEREMY LESLIE - MAGCULTURE

OCT
LES JONES - ELSIE
MARTIN PASHLEY - UNION

NOV
HUGH FROST - MOULD MAP
ROB ORCHARD - DELAYED GRATIFICATION
DEC
BERTIE & CHAR - MUSHPIT
DEMI NANDHRA - CONTEMPORARY OTHER

First live Event


Public Lecture


The first public lecture talking to people in the independent publishing indstry!

OCT
SANJ SAHOTA - THE QUARTERLY
ELI ANKUTSE - JOSHUA'S

NOV
MIRANDA WEST - DO BOOKS
JODY DAUNTON & RACHEL TAYLOR - ANOTHER ESACAPE

DEC
CLAIRE & LINDSEY - BALLAD OF
TIMBA SMITS – HUCK / LITTLE WHITE LIES

Opening of Ideas on Paper

Independent publication shop


The opening of Ideas on Paper! This shop sells independent magazines, journals, books and stationery!